---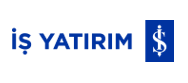 ---
İlan Bitiş Tarihi: 07.09.2022
---
We are looking for Business/System Analysts to join our Capital Markets&Treasury team who will be able to work with an enthusiasm for implementing pioneering steps on the subject of electronic market making, pricing, execution and risk management.
We believe that highly competitive solutions can only be developed by the motivated and enthusiastic team. That's why our team members have been selected among the top engineers and specialists in the market. We are experts in developing solutions for financial organizations. If you want to be part of this restless team, come & join our talented team and share our goal that is to take the technology to the next level with creative, fast, efficient, and secure solutions.
What skills are we looking for?
3+ years of experience working as Business/System Analyst
Bachelor's degree in Business or any quantitative discipline such as Computer Science, Mathematics
Experience in service analysis and tests, business process, UI/UX design, screen validation and mockup preparation
Have knowledge about capital markets, treasury, fund, OMS, stock, margin trading, derivative transactions etc.
Have SQL knowledge
Excellent analytical ability, communication skills, strong judgment and the ability to work effectively with both business and technical team
Highly organized self-starter who can own projects and act with limited supervision
Quick learner, open to changing and evolving business and agile minded team player
What will you do?
You will work with a highly talented and friendly agile team
You will be innovative, bold, have a flair for solving complex business challenges and be willing to do what it takes to get the job done
You will work with business teams to plan business requirements
You will design business processes and do functional and technical analysis
You will make and coordinate functional & UAT tests for responsible applications
---
Başvurular: ik@isyatirim.com.tr
---