---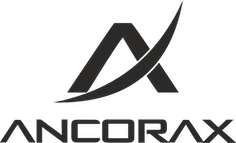 ---
Kurum/Firma: Ancorax Yazılım ve Tıbbi Cihazlar İmalat Tic. Ltd. Şti.
Pozisyon: Electronics Engineer
İşveren Web Sitesi: https://www.ancorax.com/
İlan Bitiş Tarihi: 15.05.2022
---
Ancorax Technologies is a R&D company building innovative products and solutions that will change dental education and equipments.
We are developing our product, SafeVision, an IOT based radiography imaging system to further improve the technology behind the x-ray imaging systems. If you are interested in power electronics, embedded system software and high voltage circuit designs, we are pleased to see you working with us.
Qualifications
Bachelor's Degree at Electrical-Electronics Engineering,
At least 1 year of experience in a similar position,
Knowledge in design, testing and validation processes,
Experience in developing prototypes with Power Electronics and High Voltage, generators, Knowledge of developing embedded software, using SDKs in C#,
Having analytical thinking, problem solving and product owner skills,
Great knowledge of English,
Living in or can move to Ankara.
Opportunities
Hybrid working option,
Equity options according to work performance.
Joining start-up environment and working on different bussiness lines,
Chance to self-improve and gain know-how while developing a prototype from scratch by taking responsibility.
---
Başvurular: ege@ancorax.com
---