---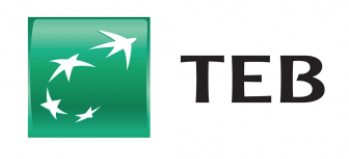 ---
Kurum/Firma: TEB
Pozisyon: Global Markets, Sales, Digital and Branch Network (SME-Retail) Manager/ Assistant Manager
İşveren Web Sitesi: https://www.teb.com.tr/
İlan Bitiş Tarihi: 01.03.2022
---
MAIN RESPONSIBILITIES
Perform /provide performance of the tasks fully, on time and in compliance with laws, decrees, bylaws and our banks' policies and principles.
Sales of the existing and new Global Markets (GM) products to SME and Retail Banking client segment while respecting risk limits, the internal rules and the external market rules.
Contribute to the development and management of digital channels for GM products in coordination with related business lines and IT teams.
Prepare reports, analysis and presentations to monitor flow and derivatives products as well as digital activity.
Collaboration with related business lines in order to increase overall customer relations and penetration by means of cross selling.
Understand and identify customer needs and respond to satisfy these needs accordingly by offering tailor made solutions while focusing on maintaining contact with existing SME clients and acquiring more business from new clients.
MAIN FUNCTIONS
Perform duties related to relationship management i.e. maintain and/or expand client base (identify potential SME and Retail clients, explore their specific needs/requirements and develop strategies for further penetration and tailor made solutions accordingly).
Expand collaboration and arrange meetings with SME and Retail business lines in order to increase the volume and penetration of the GM products in line with the Bank's and GM's commercial targets.
Plan and pay joint visits to SME clients with SME Banking units to initiate or maintain customer relations and to demonstrate GM products & services to increase cross selling activities.
Cooperate with related departments as to the training needs of SME and Retail RMs and deliver training seminars on GM products in line with sales and marketing plans.
Prioritize the Bank's digitalization vision, act accordingly for GM products, aiming a higher digitalization rate for all products every year.
Inform corporate clients regularly about market developments, trends and new products.
Present and prepare hedging strategies to SME clients based on analysis and market developments within GM product scope.
Provide and lead efficient marketing and pricing of GM products directly to SME clients or indirectly to business lines through all distribution channels.
Ensure execution of client orders.
Organize customer events, seminars and meetings externally in collaboration with SME Business Line. Act as host and speaker or give presentations at seminars, other events.
Prepare marketing speeches, strategy papers for SME and Retail clients.
3. REQUIREMENTS
Bachelor's degree in Business Administration, Economics or related disciplines
Preferably min 2 years of experience in treasury sales, financial markets or related fields.
Preferably having Derivative Instruments Licence and Capital Market Activities Advanced Level Licence.
Good communication and presentation skills, fast thinking, high organization skills, positive thinking will be key skills.
Good command of MS Excel, MS Power point and other front office tools will be positive.
Fluent in English
---
Başvurular: ilker.gokcen@teb.com.tr
---