---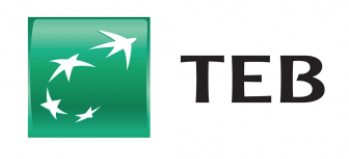 ---
Kurum/Firma: TEB
Pozisyon: Global Markets Sales Structuring Desk Manager / Assistant Manager
İşveren Web Sitesi: https://www.teb.com.tr/
İlan Bitiş Tarihi: 01.03.2022
---
Main Responsibilities:
Expand Global Markets business in relation to derivatives/structured products and digitalization by exploring and assessing market potentials and formulating business plans to achieve the targets of the department.
Lead and contribute to development/implementation of new derivative/structured products and digital transformation within Global Markets with focus in FX and Rates products- to expand customer-driven business and maximize profitability. Design and coordinate front to back processes including pricing, work flow, documentation, IT infrastructure, legal-compliance and tax issues etc.
Design mass products and/or tailor made solutions to meet the needs of all client base for hedging or investment purposes.
Regularly prepare investment & hedging strategies and inform business lines accordingly.
Prepare marketing materials, deal documentations and strategy documents for all client groups regarding derivatives & structured products.
Prepare reports, analysis and presentations to monitor derivatives as well as digital activity.
Follow up impact of regulatory/market developments on existing products, transactions of clients and facilitate required actions when necessary.
Support GM Sales for transaction management, pricing, execution and booking of derivative and structured products.
Act as product expert, providing technical expertise and education to network and clients.
Participate in joint visits to all client groups with GM Sales to initiate and/or maintain client relations and to promote Derivatives and Structured Products when necessary.
Requirements:
Bachelor's degree in Engineering, Mathematics, Economics or related disciplines
Preferably with 2-3 years' experience in treasury sales, financial markets or related fields
Preferably having Derivative Instruments Licence and Capital Market Activities Advanced Level Licence
Sound knowledge of domestic and international financial markets and various financial products
Analytical, strategic minded, proactive, well organized, and result oriented with strong planning capabilities
Customer oriented and solution driven approach with a good balance of quantitative, commercial and presentation skills
Developed communication and diplomacy skills in order to guide, influence, convince related stakeholders
Good command of MS Excel and MS Power point
Fluent in English
Comfortable with working both independently and across functions and managing multiple priorities
---
Başvurular: ilker.gokcen@teb.com.tr
---