---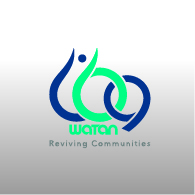 ---
İlan Bitiş Tarihi: 31.12.2021
---
JOB SUMMARY
Welcome to WATAN's Interns Program which provides a unique opportunity for Fresh graduates studied Accounting, Finance, Information Systems, Computer Science, Engineering, Human Resources or General Business-related specializations to gain broader real-world experiences in humanitarian field.
Through the program, interns will understand different business functions such as support services management, Donor Engagement and Marketing, Compliance & Quality, Innovation & Strategy, Proposal Writing, and Donor Operations Excellence, project management, program management, business operation, beneficiaries' engagement, and more. This paid job will give interns a headstart in building their career in humanitarian sector and support in reviving communities.
As a Hope Builders' Intern, you will have the opportunity to:
Receive on-the-job training and structured development curriculum and coaching from our managers and leaders
Learn from our experienced mentors and start building your professional network early.
Practical experience with varied business activities
Attend business meetings and networking events
RESPONSIBILITY
Hope Builders' Intern Candidates will be
Support the team to achieve department goals
Attend WATAN functions and networking events
Shadow multiple office positions and train in a variety of tasks
Assist in preparing information and research materials; create and maintain PowerPoint presentations
Manage databases and input information, data, and records
Perform clerical duties, take memos, maintain files, and organize documents; photocopy etc. as needed
Take notes and memos during meetings; type documents, drafts, and reports; sort and manage file
POSITION REQUIREMENTS
Qualifications, Skills and Competencies
Bachelor's degree in General Business, Accounting, Finance, Information Systems, Computer Science, Engineering, Human Resources
Strong presence and excellent communication skills in English (additional language is a plus)
Interested in humanitarian field, innovation, and how our projects can support Internal Displaced People and refugees to improve their lives
Problem-solvers who are ambitious, passionate, resilient, proactive, open-minded, and able to manage pressure and complexity
Are good listeners, empathetic, collaborative and team-oriented
Demonstrate multi-dimensional experience
Detail-oriented with strong organizational skills
Ability to work independently once guidance has been provided.
Proficiency in Microsoft Excel, Word, PowerPoint, and Outlook.
Child Protection Policy
Child abuse in all forms is unacceptable to WATAN, which recognizes its responsibility to protect children from harm in all areas of its work. WATAN is committed to ensuring a child-safe environment and is applying a zero-tolerance approach towards any kind of child abuse and exploitation.
Discrimination, Abuse and Harassment Policy
WATAN provides equal employment opportunities to all employees and applicants for employment and expressly prohibits and will not tolerate any form of discrimination, abuse, harassment (sexual or otherwise), based upon race, ethnicity, religion, national origin, gender, age, sexual orientation, marital status, citizenship status, disability, or military status.
WATAN employees and related personnel must under no circumstances take part in any form of discrimination, harassment, or abuse (physical, sexual or verbal), intimidation or exploitation, or in any other way infringe the rights of others inside or outside WATAN.
Applications are strongly encouraged from female candidate.
Applications are being reviewed on a rolling basis. WATAN reserves the right to close this advert before the confirmed closing date when we are in receipt of sufficient applications.
---
Başvurular: serap.sevimli@watan.org.tr
---