---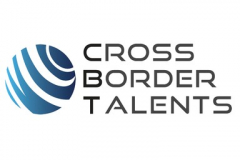 ---
İlan Bitiş Tarihi: 16.08.2021
---
Cross Border Talents is looking for a Java Engineering Team Lead to start working in our client's company in Portugal.
Our client is a fast-growing non-profit social enterprise with offices in the Netherlands, Portugal, South Africa, India, Kenya, and Ethiopia. They build digital platforms that motivate users – primarily young women and adolescent girls – to make positive choices. They work together with local communities and use nudges like reminders, discounts, and reward points to encourage our users to access and use health products and services.
You will form an integral part of our client's tech team who are responsible for creating and maintaining the software that allows our platform to function.
You'll also be responsible for:
You lead and develop the individuals in your team.
The maintenance and development of new features on our software platform.
Coordination of the work that the software engineering team needs to do.
Applying the principles of software engineering to the design, development, maintenance, testing, and evaluation of our software.
Ensuring that the software you develop is secure and safe when it comes to data
protection.
Requirements:
You hold a minimum of 6-8 years of experience in a software development role;
Experience managing a team of backend developers;
You have worked extensively with a number of backend tools and frameworks including Java;
Experience within Micro Services, AWS, and Fraud will be an advantage;
You have the required technical skills & knowledge required to effectively program our software.
Interested candidates please reach Mine Ulusoy Yılmaz at mine.ulusoy@cbtalents.org with CV and Cover Letter.
---
Başvurular: mine.ulusoy@cbtalents.org