---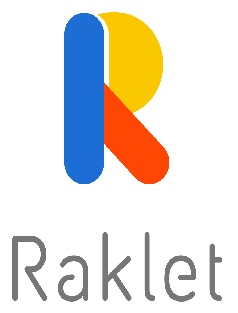 ---
İlan Bitiş Tarihi: 26.08.2022
---
Raklet is looking for a Junior Content Writer!
About the Role
We are looking for a Content Writer for our Growth Team! 🎉 The goal of our Growth Team is to create unique content for our audience and help them thrive in their organizations as well as create organic traffic. If you're looking for a dynamic, fun work environment you're in the right place. 🚀
Responsibilities:
Ability to create articles around given keywords.
Eager to take feedback and improve the work upon them. Also eager to share feedback with other team members to help us improve our content.
Investigative personality – you will need to know our competitors' contents and will need to create your works accordingly.
Taking initiative in creating new content. We really appreciate the unique work that you create after investigating and taking the extra mile.
Ability to create multiple articles in a week.
Collaborate with our Business teams to plan and write articles, and guides for people looking for a solution like Raklet.
Stay up to date with relevant content marketing, content journalism, SaaS, product growth trends, and SEO rules.
Requirements:
Full professional proficiency in verbal and written English.
Passion to learn more about content creation and marketing, and apply what you've learned to your work.
Excellent communication skills
Initiative work
Collaborative mindset
Ability to write/create work on subjects you are unfamiliar with.
Ability to work mostly autonomously. While you'll work closely with other members of the marketing team and larger organization, you're also excited about jumping in and really owning our product content, conducting the necessary research, and publishing new content frequently.
What we are offering you:
An environment where you'll grow alongside the company and become one of the experts in the industry
Fully remote employment
Flexible hours
The opportunity to work with a product that serves clients from more than 30+ countries
Access to educational content, courses, and events for career development
Lot's of cat pictures 🐱
How to Apply?
Please send an email to hello@raklet.com with your resume and we can have a video call afterward 🙂
About Raklet's Culture:
Our mission is to create the world's easiest to use the platform to build for the web and mobile. Raklet offers a free CRM and generates revenue with paid add-ons.
Our clients build their brands, audience, and communities on our platform. Design can be customized as they wish. Their own branded apps and sites are easily published with Raklet.
Our team is 100% remote and our teammates are distributed around the world.
We have daily status update meetings in the mornings. Most of our communication happens on Slack, Github, Intercom, Trello, and Figma. We have an unlimited vacation policy. Our team members take as many days as they need.
---
Başvurular: hello@raklet.com
---