---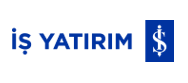 ---
İlan Bitiş Tarihi: 07.09.2022
---
What skills are we looking for?
2+ years of experience working as Software Developer
Bachelor's degree in a relevant Engineering Department
Strong knowledge and hands-on experience of Modern C/C++
Strong knowledge of algorithms, data structures, and software design
Have knowledge on socket programming
Have working knowledge of Linux servers
Solid understanding of concurrent application design, testing, and debugging strategies
Have knowledge on low latency development techniques and computer architecture
Have SQL knowledge
Excellent analytical ability, communication skills
Highly organized self-starter who can own projects and act with limited supervision
Quick learner, open to changing and evolving business and agile minded team player
Have knowledge about algorithmic trading, Order Management Systems, equity&derivative&fx transactions etc. is a plus
What will you do?
You will work with a highly talented and friendly agile team
You will be innovative, bold, have a flair for solving complex business challenges and be willing to do what it takes to get the job done
You will work with a team of traders to understand their business needs and design algorithmic trading applications to satisfy their needs
You will constantly be checking the latency/performance figures of your applications in production for continuous improvement
---
Başvurular: ik@isyatirim.com.tr
---