---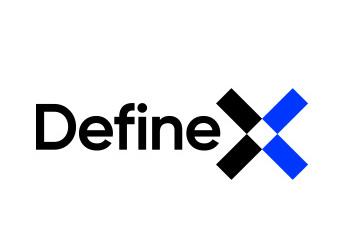 ---
Kurum/Firma: DefineX Consulting Technology Labs
Pozisyon: Junior Technical Business Analyst
İşveren Web Sitesi: https://teamdefinex.com/
İlan Bitiş Tarihi: 03.05.2022
---
We are here to create the next disruption and deliver "the" next X for our clients with lasting impact. Committed to overcome the biggest challenges for their industries, we partner up with our clients on their road to change and have them experience the next level.
YOU? You deserve to do what you love, and love what you do a career that works as hard for you as you do. At DefineX we are 300 DFXers, delivering superior value for our clients through leading technology, targeted innovation and excellence in everything we do.
You have choices if you strive to be a part of a team driven to create with purpose, now is your chance to Find your Forward as "Junior Technical Business Analyst" with DefineX.
The Role:
Gather and analyze business requirements of the stakeholders and develop solutions to their business needs.
Design re-usable SOAP / RESTful APIs for enterprise integration.
Design Business Process Management (BPM) flows for IT (Order provisioning, data enrichment, service orchestration)
A liaison between development and business units to effectively perform necessary coordination.
Define open points, risks, dependencies, and contact/track with project stakeholders and clarify solution effects.
Provide both verbal and written communications regarding project status, risks and issues among members of the project.
Prepare and execute system test cases and ensure test coverage to mitigate defects in test/production environments.
What You Bring to the Table:
Bachelor's degree in Computer Science, Information Technology Management or Engineering, or other comparable degrees
0-2 years of work experience in relevant roles
Contribute to a high-performing motivated workgroup by applying interpersonal communication and co-operative skills
Knowledge and experience of Software Development Life Cycle (SDLC)
Familiarity with Web services(SOAP, REST), queue messaging (JMS, Kafka etc.), XML Technologies, BPEL/BPMN, J2EE, PL/SQL is nice to have.
Swagger / OpenAPI Specification knowledge is a plus.
Analytical abilities, problem-solving skills and a can-do attitude
Eager to enhance knowledge base and skills
Ability to plan and coordinate with to-do's and manage people.
Benefits and Perks:
We value: A mentally and physically enabling environment where Best People want to be part of; we always respect and invest in talent to foster team success. 
Growth and Development: Be part of a growing global team of professionals with training and support to help you grow.
Every DFXer has a Growth Coach to accelerate their growth through feedback!
Independence and Ownership: Blur in creative and challenging business and technology transformation projects. 
Time Off: 20 vacation days per annum.
We love to Give Back: You will get certain hours a year to volunteer and organize office volunteer programs with local NGOs.
Health and Wellness: Competitive private health and life insurance coverage, on-site occupational health specialist, yoga days and more! 
Need more convincing that DefineX is a great place to work? 
Follow us on Instagram to take a deep dive into who we really are: IG @teamdefinex! Get to know more about our extraordinary minds. Also, hear from our tech leaders as they talk about why they love what they do and how the culture at DFX enables them to take part in exciting projects!
At DefineX, we value diversity and always treat all employees and job applicants based on merit, qualifications, competence, and talent. We do not discriminate on the basis of race, religion, color, national origin, gender, sexual orientation, age, marital status, veteran status, or disability status.
DefineX will advocate for, and provide reasonable accommodations to those applicants requiring them, based on the Turkish Disabilities Act, to ensure equal opportunity in the application process.
---
Başvurular: baris.zalluhoglu@teamdefinex.com
---