---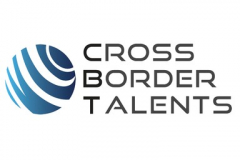 ---
Kurum/Firma: Cross Border Talents
Pozisyon: Legislation Engineer-On-Board Diagnostics
İşveren Web Sitesi: https://www.cbtalents.com/
İlan Bitiş Tarihi: 16.08.2021
---
Cross Border Talents is searching for a Legislation Engineer for our client in Netherlands. This role is a challenge and invitation to the Engineers who are keen to play a role in the next generation Diesel engine development and manufacturing.
Your Job:
Calibration of diagnostic functions of the Engine air management system, including involved sensors and actuators.
Monitor interaction between different calibration teams for involved systems.
Provide input to and support design, verification and validation process on engine and vehicle level.
Support field data analysis for statistical analysis of OBD calibrations.
Development of tools to control, maintain and optimize calibration processes and documentation. OBD Calibration Engineer will report to the Engineering Supervisor OBD & Legislation.
Requirements:
Bachelor or Master degree on mechanical engineering with specialization on internal combustion engines.
At least 2 years of related industry experience.
Knowledge or interest in OBD regulation and OBD systems.
Good Matlab/Simulink & MS-Office skills are mandatory.
Good English skills are mandatory combined with willingness to learn Dutch.
Ability to become quickly acquainted to complex and abstract issues.
Structured working approach combined with pleasure to work in teams.
Enthusiasm to deal with complex systems and to take much pleasure in development of solutions for complex technical problems.
Be willing to support vehicle test trials in dedicated conditions.
Interested candidates please reach Mine Ulusoy Yılmaz at mine.ulusoy@cbtalents.org with CV and Cover Letter.
---
Başvurular: mine.ulusoy@cbtalents.org