---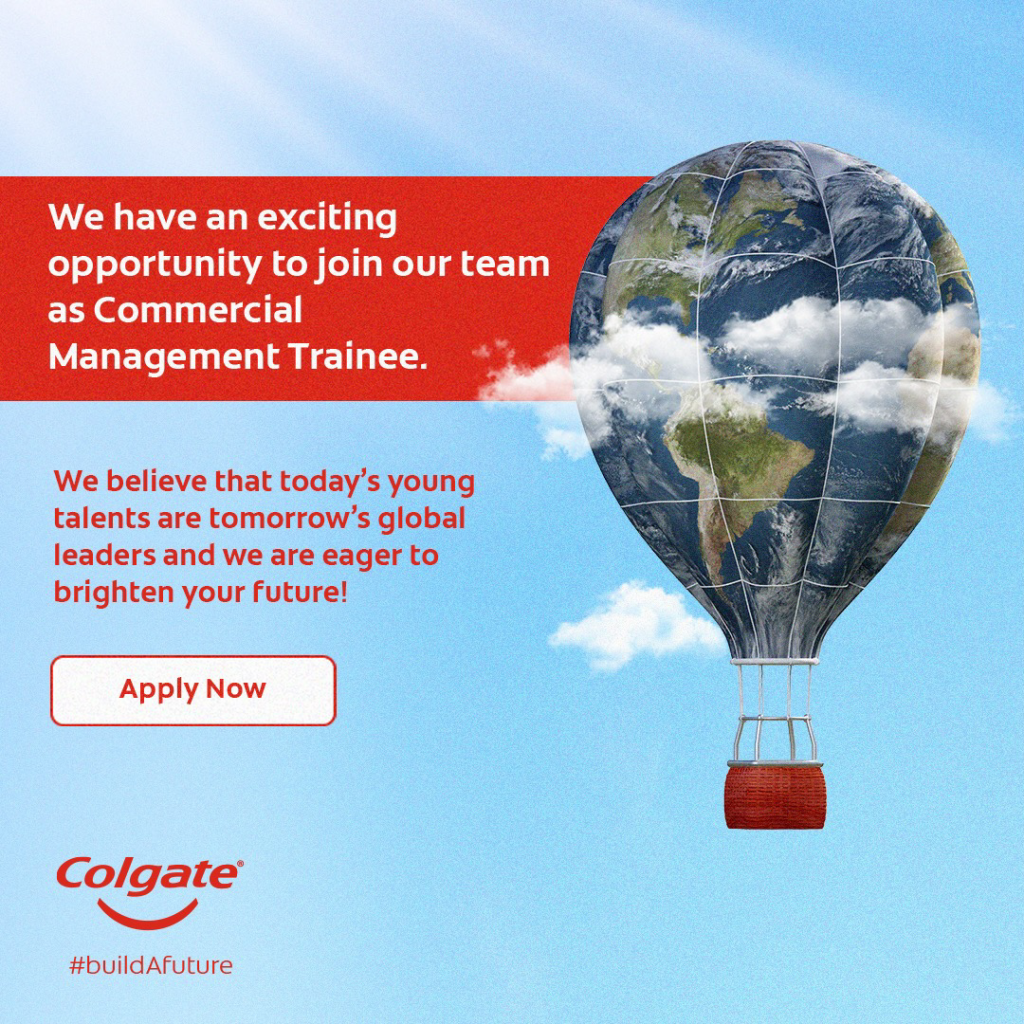 ---
İlan Bitiş Tarihi: 15.02.2022
---
Do you want to be part of a team that is building a future to smile about? What about having the opportunity to connect with others across the world, full of stimulating discussions, and making impactful contributions? If this is how you see your career, Colgate is the place to be!
Our dependable household brands, dedicated employees, and sustainability commitments make us a company passionate about building a future to smile about for our employees, consumers, and surrounding communities. The pride in our brand fuels a workplace that encourages creative thinking, champions experimentation, and promotes authenticity which has contributed to our enduring success.
If you want to work for a company that lives by their values, then give your career a reason to smile every single day.
In today's dynamic retail environment, it is an exciting time to be a part of the Commercial team at Colgate. Our highly energetic and focused team that is dedicated to driving growth for Colgate Palmolive in this ever-changing landscape.
What role will you play as a member of the Commercial team?
The Commercial Management Trainee will have qualified rotation between Marketing, Customer Development and Retail Marketing. The Customer Service & Logistics Management Trainee will have a rotation between Customer Service & Supply Chain. As a team member you will work on Company projects, analyze customer needs, support commercial activities during launches and relaunches, assist Team Leaders/ People Managers on their day to day business in respective departments and work closely with extended leadership team.
Who are we looking for?
Energetic, hard working and career oriented university graduates with a curiosity about Customer Development/Sales, Marketing, Customer Service & Logistics
Individuals motivated by success and creative problem solving to achieve results
Collaboration oriented, initiative taker, forward-thinking and effective communication skills is a key
Keen to learn and are looking to be developed into the corporate leaders of tomorrow
Education:
Bachelor's degree in Business Administration, Engineering, Economics or related fields from reputable universities.
Experience:
Advance command of verbal and written English and Turkish
Preferably to have internship experience in related fields
Excellent usage of MS Office Tools
The position will be located in Turkey, Istanbul
---
Başvurular: https://jobs.colgate.com/job/Istanbul-Commercial-Management-Trainee-34/797927600/?locale=tr_TR
---