---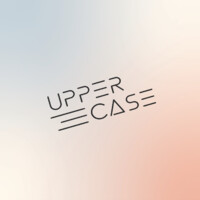 ---
Kurum/Firma: Uppercase Brands
Pozisyon: New Grad Junior Frontend Software Developer (Shopify Platform)
İşveren Web Sitesi: https://uppercasebrands.com/
İlan Bitiş Tarihi: –
---
JOB DESCRIPTION
REQUIRED ** Applicants MUST have proficiency in verbal and written English and Turkish.
** REMOTE ** Our position is remote but we gather the team for in-person offsites quarterly in Istanbul.
UPPERCASE is a New York based full service e-commerce software company and agency, founded ex-Facebook and Google employees. We are opening a software branch in Turkey. You will be working remotely and will interacting with our CTO daily from New York. This is a great opportunity to build real world e-commerce sites while learning Google coding and work standards.
UPPERCASE provides full Shopify e-commerce store development, Facebook and Instagram advertising services and e-commerce software apps. We work with innovative, growth-stage e-commerce companies seeking to scale their businesses. We share a passion for collaboration, solving tough problems with performant code, and giving engineers the creative freedom to make a real difference in the lives of entrepreneurs around the world.
We are looking for a talented and enthusiastic new grad front-end developer to help us build beautiful Shopify e-commerce websites on Shopify for forward-thinking brands. We're looking for a detail-oriented person with a passion for developing great front-end experiences for e-commerce.
A SUCCESSFUL CANDIDATE WILL:
Build Shopify e-commerce stores using Javascript/HTML/CSS/Liquid
Have Javascript skills, ReactJS or similar framework experience preferable
Be able to take a design in Sketch/Photoshop and build HTML, CSS and JS.
Be a keen problem solver, you will be able to come up with creative answers to our clients needs.
Have a solid understanding of the fundamental aspects of HTML, CSS and JS.
Be passionate about front-end with a focus on performance and standards.
Have opinions and ideas about front-end and be passionate about sharing those ideas.
Be exceptionally detail-oriented and committed to putting out their best work.
Have excellent communication skills and the ability to communicate technical ideas to non-technical people (be that leadership, account managers, sales or clients)
Have sufficient familiarity and knowledge of common e-commerce design patterns.
YOU WILL BE RESPONSIBLE FOR A VARIETY OF TASKS, INCLUDING:
Developing professional e-commerce stores on the Shopify platform for a wide range of retail brands.
Bringing design to life using HTML/SASS/JavaScript (jQuery).
Working closely with the project and account managers to deliver projects that are the best in the industry.
Collaborating and sharing ideas with the rest of the production team.
---
Başvuru Adresi: inci@uppercasebrands.com
---