---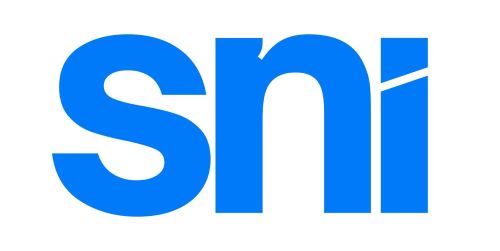 ---
İlan Bitiş Tarihi: 31.08.2021
---
QUALIFICATIONS AND JOB DESCRIPTION
SNI provides integrated digital solutions for compliance with digitalization and is dedicated to be the central partner for its customers to stay compliant in all countries. We are a computer technology corporation focused on Tax Compliance and Regulatory Reporting software such as e-invoice, e-ledger, e-delivery, SAF-T, SII and similar interfaces & technologies.
We provide certified SAP add on solutions that reduce the risk and cost of maintaining compliance for its 400+ clients from more than 30 countries. We have been registered as SAP Global Application Development Partner and maintains a global operation, having its local representative offices in Istanbul, Warsaw and Ljubljana and partner offices in London, Amsterdam, Madrid and Budapest.
SNI is listed #12 at Deloitte's Technology Fast 500 EMEA 2016!
For our team, we are looking for New Graduates with following qualifications;
WHO YOU ARE?
New graduate from a reputable University from the faculties of Software Engineering, Computer Engineering, Software Engineering, Mathematical Engineering, Electronics Engineering, MIS or equivalent education from reputable universities
Maximum 1 year of working experience
Great communication skills and personable, a likeable character who likes to solve problems and help others
Being able to concisely explain and solve a problem via written communication will be important
Strong communication skills and a good team player
Analytical and solution-oriented
Strong ability to learn and self driven
Good command of written and spoken English
Knowledge about Apache Tomcat Server
Knowledge about SSL Setup
Knowledge of Linux Server management
Experience in server management (Windows, Linux), server backup, etc.
Knowledge about system management, Network infrastructure (WAN, LAN, TCP / IP) and network solutions (SWITCH, Router, NAT, DNS)
Knowledge of basic Network and Active Directory, DNS, DHCP, HTTP, HTTPS, FTP, protocols
WHAT WILL YOU DO?
Analyzing the project requirements, completing the area of responsibility under the project plan
Responding to requests for assistance from internal and external customers who are responsible for themselves and addressing problems
Realization of tests of new modules or reports developed
Preparing documentation and keeping all documentation updated
Designing, installing, supporting, developing, maintaining and securing computer systems
Analyzing institutional needs in order to establish or improve the system and communication infrastructure
As a result of this analysis, to ensure that the system architecture is designed to ensure that the necessary hardware and software that make up this architecture are determined, installed and configured
Monitoring systems and performing performance evaluations in order to ensure that the parts that make up the system architecture work in a continuous, stable and safe manner
Ensure that problems that arise or may arise are solved quickly
Managing hardware and software (license) inventories
Provide end user support
Plan and implement the necessary studies for information security
Microsoft Windows Server and Client installation and configuration
Want to be a part of fast growing technology company? Looking forward to have your application!
"6698 sayılı Kişisel Verilerin Korunması Kanunu kapsamında kişisel verilerinizin işlenmesinden doğan haklarınıza ve bu konudaki detaylı bilgiye SNI kurumsal internetsitemizde yer alan aydınlatma metnimizden ulaşabilirsiniz."