---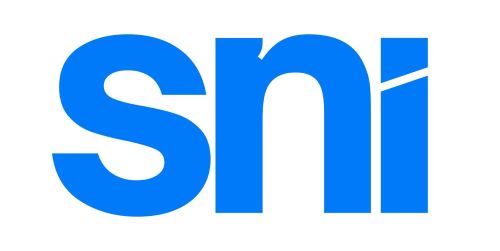 ---
İlan Bitiş Tarihi: 31.08.2021
---
SNI provides integrated digital solutions for compliance with digitalization and is dedicated to be the central partner for its customers to stay compliant in all countries.
We are a computer technology corporation focused on Tax Compliance and Regulatory Reporting software such as e-invoice, e-ledger, e-delivery, SAF-T, SII and similar interfaces& technologies. We provide certified SAP add on solutions that reduce the risk and cost of maintaining compliance for its 400+ clients from more than 30 countries. We have been registered as SAP Global Application Development Partner and maintains a global operation, having its local representative offices in Istanbul, Warsaw, and Ljubljana and partner offices in London, Amsterdam, Madrid and Budapest.
SNI is listed #12 at Deloitte's Technology Fast 500 EMEA 2016!
For our growing teams, we are looking for '' New Graduates '' with following qualifications;
WHO YOU ARE?
New graduate from a reputable University from the faculties of Engineering, Business Administration and Administrative Sciences and also Language and Literature departments
Maximum 1 year of working experience
Great communication skills and personable, a likeable character who likes to solve problems and help others
Being able to concisely explain and solve a problem via written communication will be important
Strong communication skills and a good team player
Excellent organizational skills and attention to details
Analytical and solution-oriented
Strong ability to learn and self driven Good command of written and spoken English
WHAT IS IN IT FOR YOU?
Take responsibility from day one, improve your skills and learn continuously
Working in an engaging workplace and being part of our cross-functional, diversified and dynamic team
Working in a fast paced work environment
WHAT WILL YOU DO?
As a New Graduate, you can start your career in our Application Consultancy or Software Development team.
Application Consultancy team is the single point of contact with our customers, provide creative solutions through all contact channels, enabling each customer to be satisfied. You'll listen and respond to customers' needs and concerns, research answers or solutions as needed. Meanwhile you will learn more about our products and customer relations management. Software Development team focus on development our products and deliver digital solutions to our customers. They work on Java and SAP ABAP software languages.
As we offer a determined and clear career path for each of our employees, you will have the opportunity of contuniue your career in project management and account management teams as well as in application consultancy team.
Want to be a part of fast growing technology company? Looking forward to have your application!
"6698 sayılı Kişisel Verilerin Korunması Kanunu kapsamında kişisel verilerinizin işlenmesinden doğan haklarınıza ve bu konudaki detaylı bilgiye https://www.snitechnology.net/en/page/calisanadayi adresinde yer alan aydınlatma metnimizden ulaşabilirsiniz."