---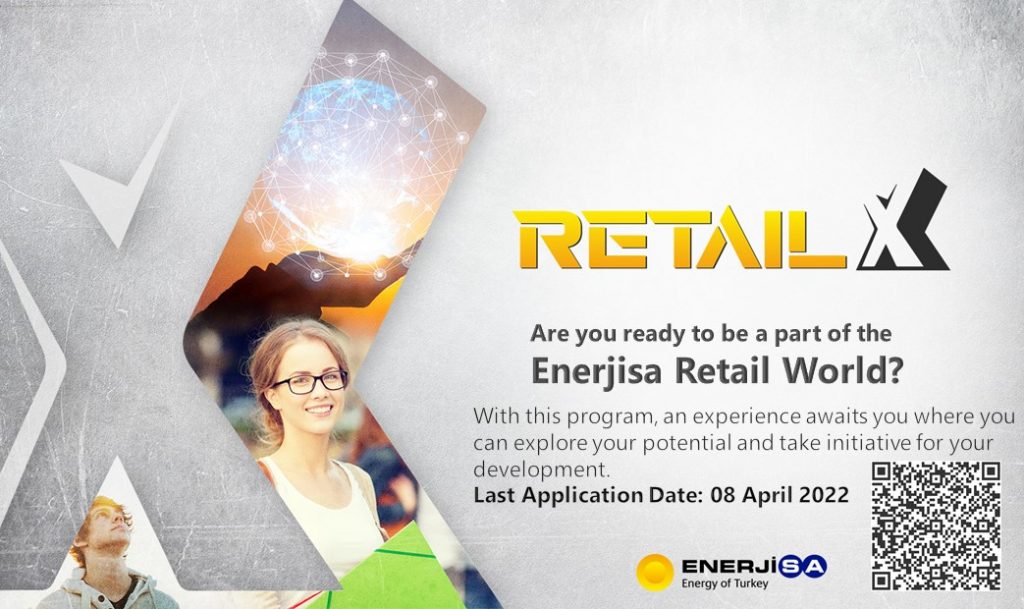 ---
İlan Bitiş Tarihi: 08.04.2022
---
What is Retail – X?
It is a new graduate recruitment program that reaches out to young talents, gets to know them closely and prepares them for professional business life by supporting them with development programs.
What is Retail – X objective?
As Enerjisa Retail company, we aim to train the leaders of the future and strengthen our strategic position in the retail world.
What criteria are we looking for?
If you have just graduated from university or have a maximum 2 years of work experience,
Preferably if you are a graduate of related departments (Engineering Faculties, Physical Sciences, Faculty of Economics & Administrative Sciences, etc. )
Excellent command of spoken and written English,
You are eager to learn, open to innovations and development-oriented and you think you are a good team player,
If you are looking for an opportunity to transform the future with your vision, ideas and motivation
Position location: İstanbul and Ankara
Working Model: Hybrid
This Program is for you!
---
---