---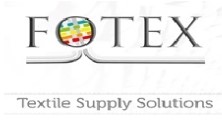 ---
İlan Bitiş Tarihi: –
---
İş Tanımı ve Genel Nitelikler
Welcome to Fotex Group (GB) Limited
Incorporating Fotex Textile Solutions, Springs Tech and Atlanta Spring.
Fotex is a family run business that has been supplying the manufacturing industry with textile solutions for over 15 years. Fotex has its head office in West Yorkshire, England which includes a state of the art showroom and over 100,000 sq ft of warehousing.
The business has grown considerably and created an enviable reputation within the UK, Europe and beyond. We are a company built on years of experience, professionalism and knowledge of textiles and their uses.
Springs Tech hold a vast amount of stock of high quality bonnell and pocket springs for the bedding industry. They understand the importance of availability, short lead times, quick deliveries and customer satisfaction.
Atlanta Spring manufacture high quality pocket springs direct from the Kocaeli Factory straight to the door. This enables an efficient service on full container orders.
The core of the business thrives on quality of products with a high level of customer service which cannot be beaten.
For more information, please visit our web pages:
Responsibilities
Identifying potential clients and making the first contact (cold call, mail etc.) and managing customer inquiries by phone and email
Preparing market research, client research and presentations for client meetings
Arranging and following up meetings
Attending Exhibitions, networking events and organizations
Implementing creative ways to improve our customer relationships and increasing revenue by up-selling and promoting our products
Initiating & following up on business development activities
Supporting lead generation
Present, promote and sell products/services using solid arguments to existing and prospective channel & customers
Perform cost-benefit and needs analysis of existing/potential channel & customers to meet their needs
Establish, develop and maintain positive business and channel & customer relationships
Achieve agreed upon sales targets and outcomes within schedule
Coordinate sales effort with team members and other departments
Analyse the territory/market's potential, track sales and status reports
Supply management with reports on Channel & customer needs, problems, interests, competitive activities, and potential for new products and services.
Continuously improve through feedback
Requirements and skills
This role is for newly graduated TR citizens only
Candidates should be based in Dewsbury / Leeds / UK (The employee will stay in the company lodging)
Bachelor's Degree preferably in management, business, engineering or similar areas
Perfect command of English (IELTS for UKVI at level 4 in all 4 components "speaking, listening, reading and writing" or have a degree level qualification)
Excellent selling, negotiation and communication skills
Prioritizing, time management and organizational skills
Ability to create and deliver presentations tailored to the audience needs
Relationship management skills and openness to feedback
Being proactive and fast learner
High responsibility to follow-up the given tasks
Proven ability to multitask and manage multiple projects at a time while paying attention to detail
Excellent skills in communication, presentation skills and teamwork
Excellent self-learning skills
Able to use MS Office programs very well
Able to adapt to flexible working hours.
Ad: Atilla Erkin Gökdeniz
Telefon: 0532 3909241
Eposta: atilla@atlantayay.com
Alınacak Kişi Sayısı: 1
Adayın Çalışacağı Şehir: Dewsbury / Leeds / İngiltere (Arabayla Leeds & Huddersfield – 15 dak / Manchester – 45 dak mesafededir)
---
Başvurular: atilla@atlantayay.com
---