---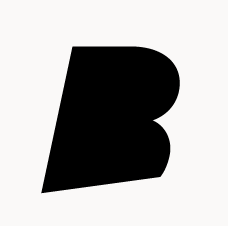 ---
İlan Bitiş Tarihi: 01.06.2022
---
Bragi changed the audio world in 2015 with the launch of The Dash, the world's first truly wireless headphone (yes, a whole 12 months before the Airpods…)
Back then we changed the fundamental way people interacted with headphones, now we are changing the way people get value from their headphones.
To do this we are making an OS, Apps, and an App Store for Headphones. We can't give you all the details here but would love to talk to you more about it. One thing is for sure, our Mobile App will be right in the center of the action. Therefore, we are looking to recruit a Senior Android Developer with SDK and Bluetooth focus to join our diverse growing team
This is a remote role, but you are welcome to join us in the Munich office
Senior Android Developer – SDK and Bluetooth (m/f/d)
What you'll be working on
Design and build advanced applications and frameworks for Android platform
Collaborate with cross-functional teams to define, design, and ship new features
Continuously discover, evaluate, and implement new technologies to maximise development efficiency
Work on bug fixing and improving application performance
Design and develop robust software with a focus on testability and reliability
Coaching and inspiring younger colleagues
What you will need
8+ years of experience in Java/Android development
Have published multiple Android apps in the Play Store
Deep knowledge of Java, Kotlin, and Reactive programming paradigms
Solid understanding of Architectural Models and Design Patterns
Solid understanding of the full mobile development life cycle
Solid experience with Bluetooth or other connectivity protocols without reliance on third-party libraries
Experience developing several SDKs
Share industry best practices of good SW craft
Ability to understand business requirements and perform decomposition of a complex feature
Experience with CI/CD for mobile
Outstanding communication skills and the ability to drive improvement iterations
Nice to have:
Previous experience with wearables or IoT devices
What we offer you
A project that is extremely technically challenging and will change how audio is consumed forever
Master your Mobile App's skills by working in a creative and game-changing environment
Help us develop the future of Mobile App's in the audio market, working directly with worldwide audio brands
We offer you the best tools to enable a frictionless work experience
A chance to deliver a delightful experience to 25m+ users in the next 12 months (existing base is 5m+)
A rewarded Learning & Development program (i.e. get paid for developing your professional and personal skills)
If you are in Munich and want to come to the office we have the usual start-up goodies (breakfast, lunch, yoga, beers, hiking clubs, quizzes) and all sorts of digital fun if you are remote
Work from where suits you best (but please come to Munich to visit your colleagues sometimes)
Get the word out!
Get a trackable link to share anywhere.
---
Başvurular: https://bragi.bamboohr.com/jobs/view.php?id=251
---