---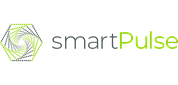 ---
Kurum/Firma: smartPulse Teknoloji A.Ş.
Pozisyon: smartIntern
İşveren Web Sitesi: www.smartpulse.io
İlan Bitiş Tarihi: 31.05.2022
---
Ready for a challenge with the smartIntern?
smartPulse is a PaaS solution that provides trading optimization for energy generators and consumers. Step into the World of Smart Energy Trading, supported by advanced Artificial Intelligence methods, while monitoring facilities in real-time, from energy production to consumption through the Internet of Things (IoT) infrastructure. The platform includes automated process management as well as integrated algorithmic trading and optimization. Generators and consumers can monitor operations, manage forecasts, employ autotrader functions, participate in a virtual and/or real balancing pools. The platform also acts as a marketplace for forecasting service providers and power retail operations. smartPulse also has a self-developed IoT platform.
We are now looking for a dynamic, organized, enthusiastic, self-starter part time interns to join our team. The person who takes this position will be positioned in our Istanbul office, with opportunities to team-up for our European expansion.
Requirements
Senior undergrad/grad students from one of the leading universities' Department of Computer Sciences,
Electronics, Mechanical or Industrial Engineering
Proficient in English (both written and oral)
Highly proficient in MS Office applications
Willing to learn with a long term perspective
Assertive, pro-active, and the ability to think ahead
What we offer
You'll be surrounded by experts in energy trading, quantitative analysis, microelectronics and software development
You'll be given a change to work with several parts of the business, from software to analysis, from connectivity to algorithmic trading on a rotation based program
You'll be provided with tools to continuously develop yourself towards the path you wish to take
Remote Intern Option
Please apply at careers@smartpulse.io with a CV and short introduction in English.
We are looking forward to meeting with you!
---
---