---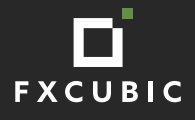 ---
İlan Bitiş Tarihi: 18.09.2021
---
FXCubic is a leading software provider for the global FX/CFD market with a global client base of some of the industry's best brokerages located at ITU Teknokent Arı 1. We are in the pleasant position of announcing the opportunity to join our team in Turkey as an FX/CFD Trading Software Customer Support Executive, to support customers who use our niche software solutions.
Our support center offers 24/5 support to our clients.
Key Responsibilities:
Key responsibilities will include answering incoming calls, emails and instant messages from customers and resolving technical support issues in line with our customer service level agreement.
Log and respond to incoming queries.
Maintain an excellent understanding of company's products and new releases
Work towards defined/undefined solutions and manage fixes accordingly
Ensure customer satisfaction at all times, maintain good relationships with our business partners
Provide updates to customers where fixes cannot be achieved immediately
Communicate with other parts of the business to ensure full resolution for a problem is found
Update support documentation and knowledge systems
When needed, remotely access client accounts for troubleshooting.
Skills and Background Required:
Fluency in English (Exchange students from outside of Turkey are more than welcome to apply.) Interviews might be conducted in English.
General good knowledge or background on computer systems
Basic understanding of the FX/CFD market and how online trading works
Ability to quickly understand and adapt to custom software
Testing latest releases and new features of our custom software
Excellent communication skills and the ability to control high-stress situations
Efficient and calm when tackling problems
Able to study and understand FX procedures, software front end and back office
Able to cope with multitasking
Engineering or software development background is preferred but not required.
Workplace:
Office environment or work from home
If you think you're a good fit for this role and our company, we look forward to receiving your CV. Should you not hear back from us within 5 working days, please consider that your application was not successful for this role. You can learn more about our company from www.fxcubic.com
---